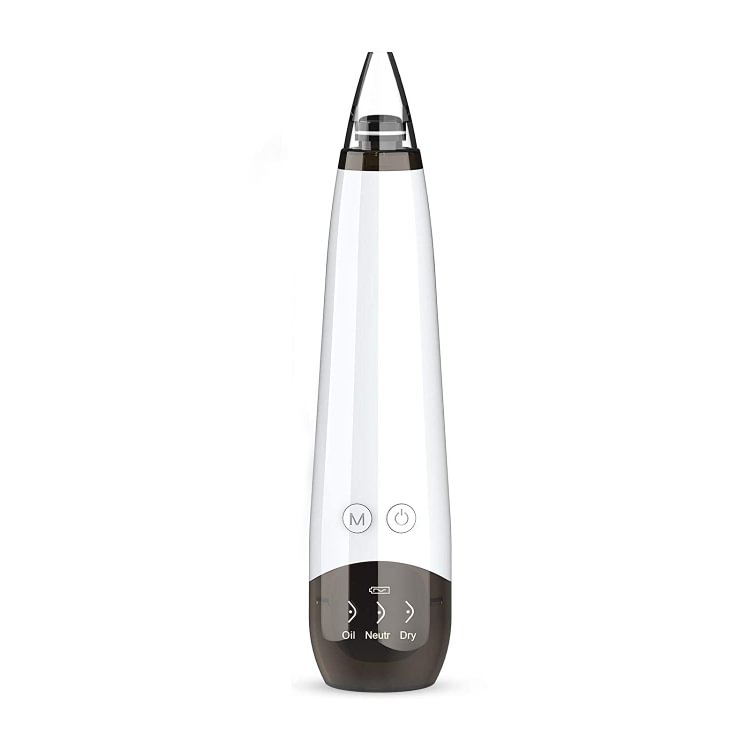 What's inside your pores?
Meet our pore cleansing, deep hydration, facial treatment tool that unclogs pores and exfoliates dead skin cells while removing debris and excess oil in just 1 treatment.
Like a vortex vacuum for your pores, the blackhead remover vacuum gently pulls out dirt, oil, and makeup from pores helping them appear smaller while resurfacing texture & infusing skin with clarifying Salicylic and plumping Hyaluronic Acid.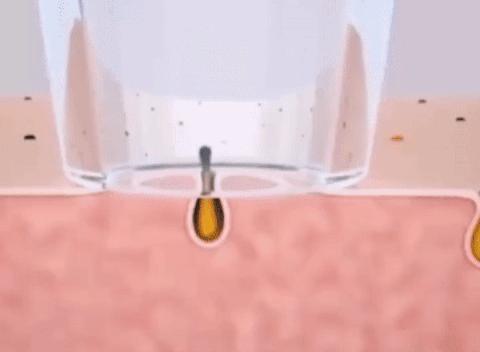 Say buh-bye to blackheads, excess oil, and gunk hiding below the skin's surface for buttery smooth skin and a healthy, hydrated glow.
The Professional Solution to get salon facial cleanse treatments at your cozy home. Designed to help deep clean your pores and reveal your most refreshed, radiant complexion.
Takes newest advanced force and air pump technology with powerful suction and deeper cleansing machine for your skin to remove blackheads, whiteheads, dead skin, grease effectively and easily. Ideal for all skin types, includes sensitive skin.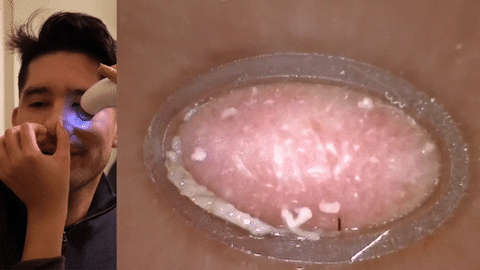 How To Use:
It's essential to avoid overdoing the suction when using a pore vacuum yourself.
Plug in the device.
Position the circular nozzle tip directly on the blackhead.
Turn on the vacuum.
Slide it slowly over the blackhead and surrounding area for a few seconds.
Repeat up to three times.
NOTE:Talk to your healthcare provider or skincare specialist If you have sensitive skin, active acne, or a skin condition like rosacea (small, inflamed bumps that cause redness on the face). Avoid overusing these devices, and never use them on broken skin.
Package Includes:
1 * Pore Vacuum Machine
1 * USB Cable
6 * Replaceable Heads
4 * Sponge Filter
1 * User Manual
30 Day Money Back Guarentee
If at anytime within 30 days of receiving your order, you are not completely satisfied with your order, we will offer you a full refund or replacement of your order.
Thats right, try our products risk free for 30 days!
Shipping And Delivery
We offer Free Express Shipping on all our orders over $59!
Please allow 1-4 Business Days for processing your orders.
Estimated Arrival Time: 7-15 business days