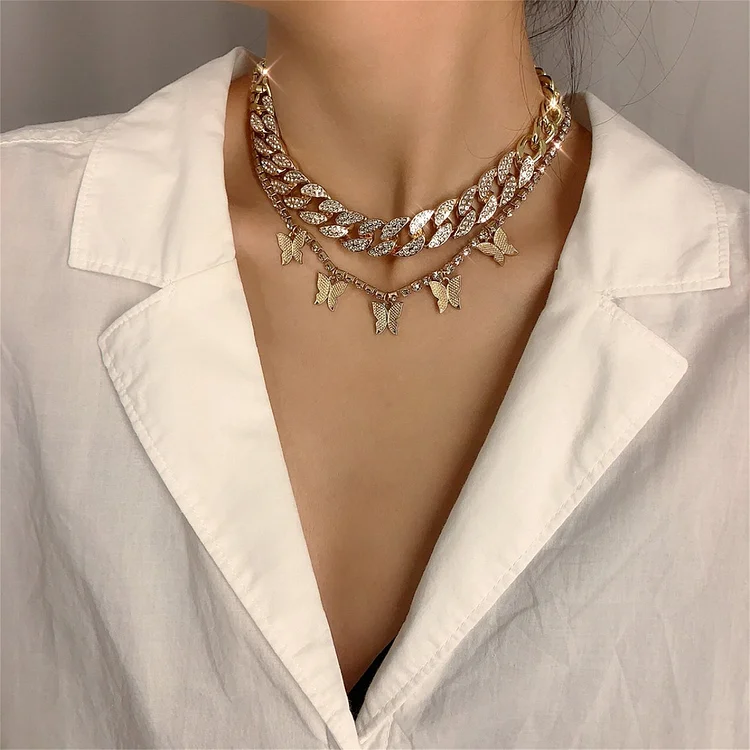 Fine Diamond Setting Technique: This Butterfly Necklace uses high-quality zirconia, through the fine diamond-inlaid technology and high-quality environmental protection plating, thickens the sealing glaze, keeps it shiny for a long time.

Material
Made of copper-gold alloy / titanium-platinum alloy.

Gem: Artificial Diamonds.

Lab-Created: Yes.

The term "lab-created" refers to synthetic gems that have the chemical and physical properties of natural gems but are manufactured in a laboratory instead of naturally formed and mined.


With the Heart & Arrow cutting effect, every diamond restores the item's natural beauty and extreme brilliance. We use four-claw inlay technology. The shiny diamond is firmly embedded in the bracelet, reducing the risk of the diamond falling.