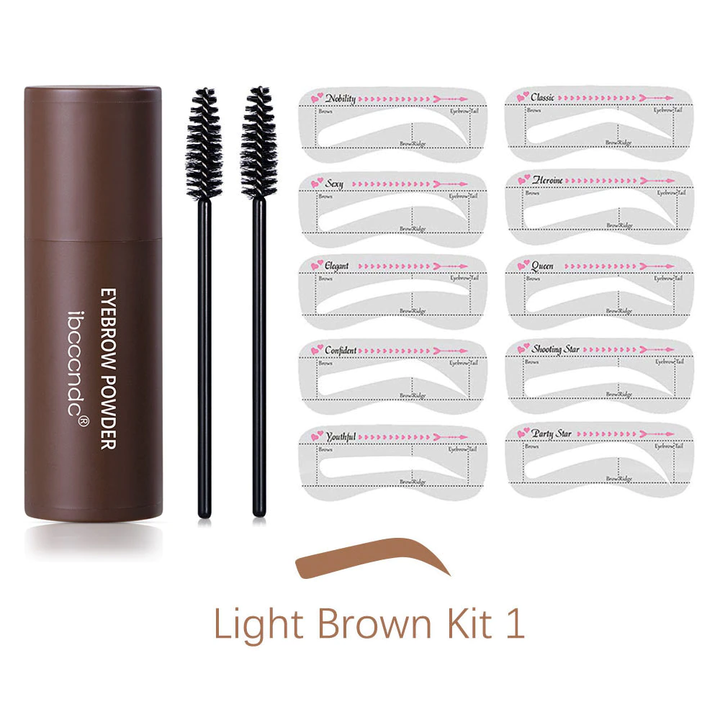 Get

Flawless

Brows In Seconds!
✓ Instantly creates perfectly crisp, even, and symmetrical brows with no mess.
✓ Countless brow shapes to choose from!
✓ Waterproof & smudge-proof
✓ Save money & time on expensive microblading treatments and hours of filling in your brows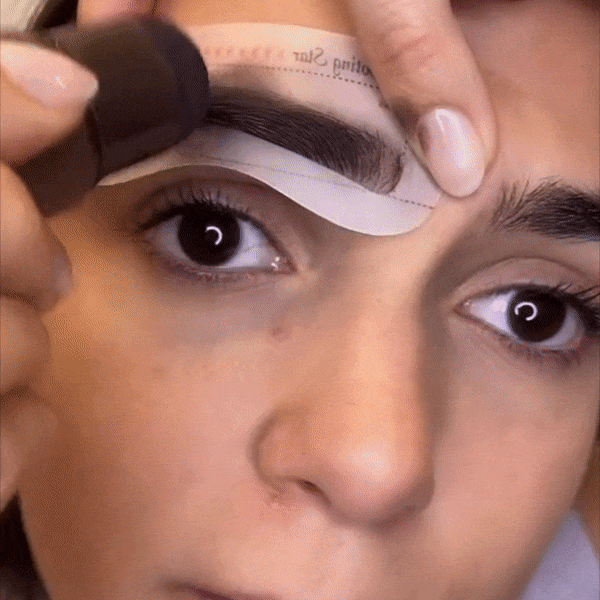 Get Incredible

Brows Effortlessly
The Distantlion™ is a full-pigment, water and sweat-resistant eyebrow pomade formula that helps fill in your brows PERFECTLY in a matter of seconds! Take out the stress of perfecting your brows and save time each morning!
This blendable, long-lasting formula comes in 4 shades and goes on smoothly to skin and hair leaving a matte finish. The brow stamp comes with 10 stencil shapes to ensure you can have the perfect brows! With Distantlion your brows can be sisters and not cousins.
Why You Need Distantlion
Instant Results: It will give your brows a flawless tint and shape with no mess or hassle in just 30 seconds.

Easy & Convenient To Use: The stencil allows you to easily give your brow a precise, even shape. You will be able to easily make your brows symmetrical in less than a minute.

Long-lasting & Waterproof: The newly designed Distantlion is easier to fill and stays in place for the whole day. You don't have to worry about touching up as it is smudge-proof.

Flawless & Natural Look: The soft mushroom head design ensures even application and a matte finish for the ultimate natural brow look.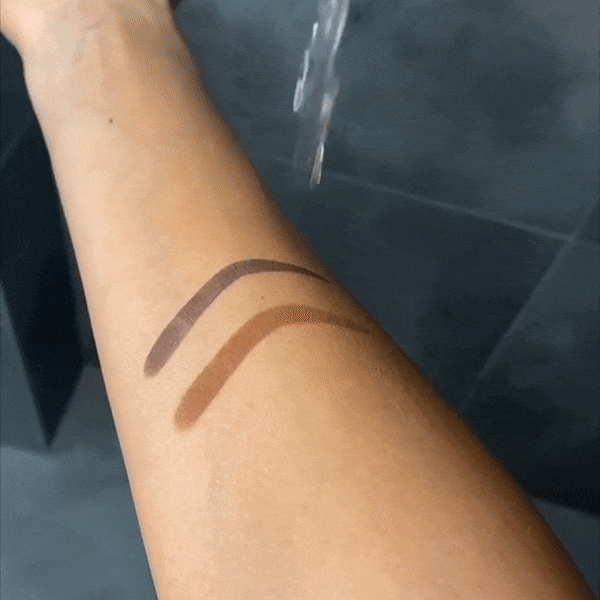 Some of our customers Distantlion

Results
How

To Use
Step 1: Pick a color for your brows. Use the guide below to choose:
Step 2: Pick a stencil shape that works best for your brows! Unscrew the lid and it should be ready to use. If you want more product on just press the stamp down on the lid to load up on more product.
Step 3: While holding the stencil flat in place with one hand, use your other hand to lightly press and stamp your brow. Start from the tail of your brow and slowly work your way up to the base of the brow. To darken the brow you can simply press down harder, and repeat.

Step 4: Wipe the stencil off and flip it over to stamp your other brow repeating steps 1 through 3. *No need to stress yourself out if you don't get it right the first time. There may be a learning curve for perfecting the brow stamp, so wipe off and repeat if needed.
Q: I have lighter hair, which shade should I use?
A: We recommend using Light Brown and tapping lightly on the brow for optimum natural results.
Q: What is included in the kit?
A:
Each kit comes with 1 * Brow Powder Stick 1.8g,
10 * Eyebrow Stencils and 2 * Eyelash Spoolies.
Q: How big is it? Is it travel-friendly?
A:

Distantlion

is absolutely travel-friendly and is easy to carry and store. It is
3.07x0.98x0.98 inches.
Shipping Time
🔥Our current turnaround time is running 3-5 business days. Although some of the items are made ahead, due to the high volume of orders, shipping times are longer than usual. If I have the item ordered in stock I will mail it out as soon as possible!
🚀Standard shipping is $5.99 and takes about 5-10 business days after shipment. There are expedited shipping options.
😉Thank you for your patience. Please let us know if you have any questions.