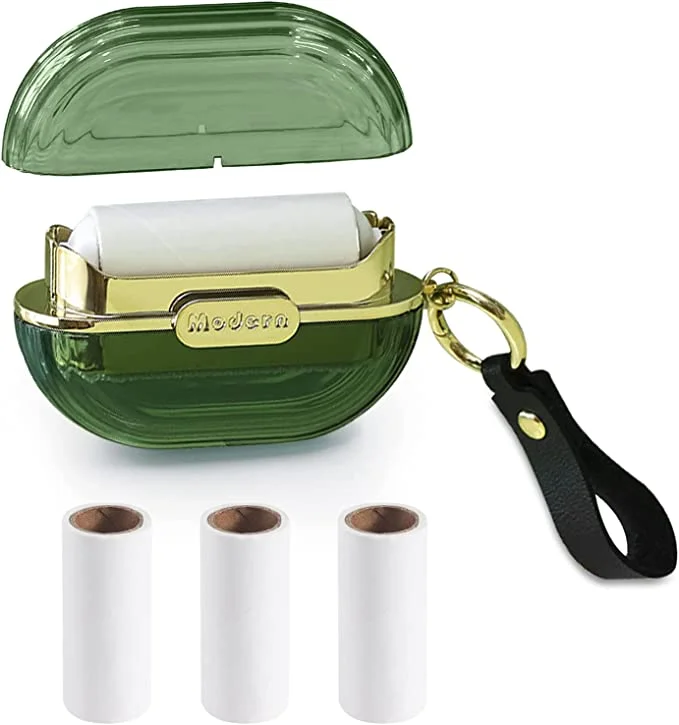 2 Functions Combined
●One side is a super sticky lint roller, which can easily remove dust and debris from clothes.
●One side is polyester lint remover, which electrostatically absorbs fluff and pet hair.
●2 functions are combined for more efficient and easier fluff and pet hair removal.
Comfortable Hand Strap

●High-quality leather hand strap of lint roller for pet hair is suitable for hand-held or hanging.

Sleek and Luxurious

●The fuzz and fur remover has a highly transparent casing and elegant gold-plated parts that look extremely modern and luxurious.

Refillable and Reusable

●There are a total of 4 rolls of lint roller refills, 120 sheets for daily use.

Ease to Use

●Open the clear lid of portable lint remover to use. The semi-circular lid with suitable size is perfect for hand-holding.