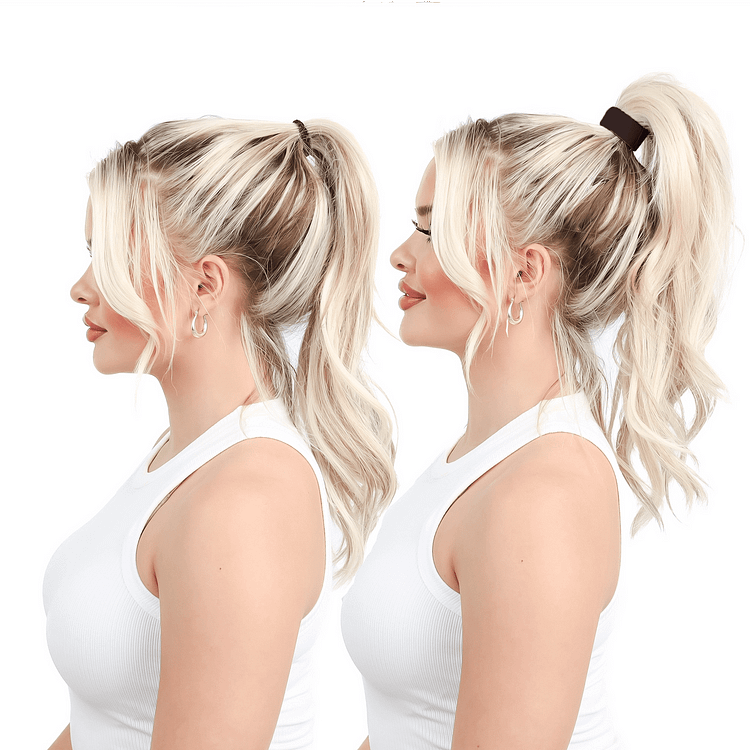 Introducing the
NEW
Fold the hair band
, the bendable silicone hair accessory that keeps your hair secure and adds volume. With three hair blending colors to choose from, it's perfect for any occasion. Say goodbye to messy ponytails and hello to a sleek, secure, and voluminous look with the new size edition of the PONY-O!
Comfortable • Secure • Non-Damaging • Crease-Free • Easy to us
5 Stars

Great product I definitely need to order the one for thick hair

I just wish product was a lil bit less expensive or u offer a larger discount for repeat customers

5 Stars

I love it not only for myself but for my 5 year old daughter! She has very fine hair and it is very hard to get it to stay in place with a traditional hair tie. Not only does it keep her hair secure during ANY activity but it also help me make her bun for dance class high enough and stay the whole 1-long class!

5 Stars

These Fold the hair band the best hair accessory I have ever used! The pony-0 is so easy to use and holds my hair up and has never broke or tangled my hair! They really give a polished look and get lots of compliments on my updo! The Bunz Bar is as easy as the PONY-O !
e • 100s of uses