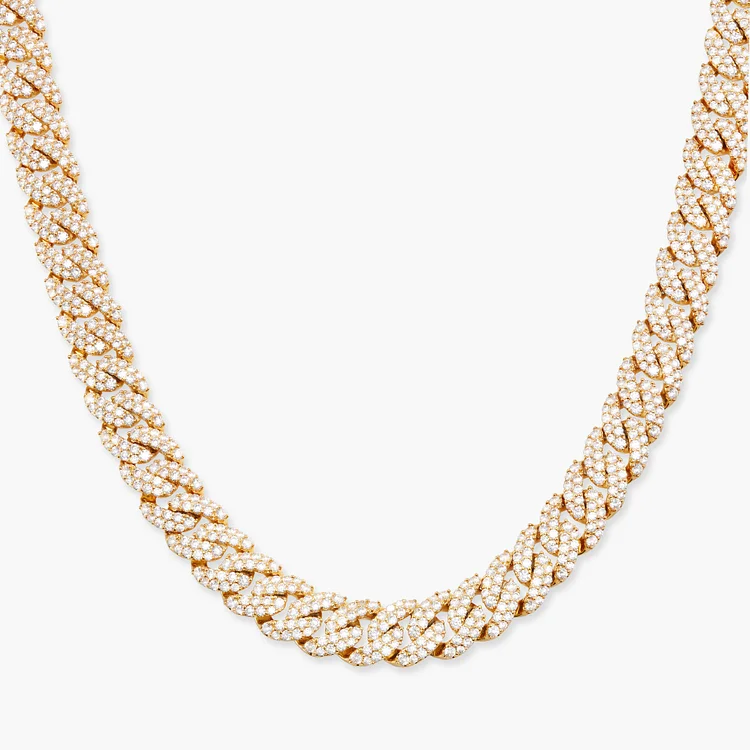 The Cuban chain is a fine piece of jewelry that consists of a delicate metal chain and a delicate pendant that shows elegance and elegance. This chain can be worn with any outfit, whether it is a formal evening dress or casual jeans, which perfectly shows off your charm and taste.
The material of Cuban chain is high-quality metal, which has excellent durability and oxidation resistance and can maintain its beauty and luster for a long time. The pendants feature a variety of beautiful designs such as heart, star, moon, etc., each pendant has its own unique characteristics to make you look better when wearing it.
If you want to buy a piece of high-quality jewelry, Cuban chains are undoubtedly your best choice. Not only does it have a beautiful look, but it also shows your taste and personality. Whether you want to give it to yourself or to a friend, Cuban Chain is the perfect gift to make your life more exciting.
The Cuban chain is a very old and classic jewelry chain, which consists of many small, flat rings, each of which is connected by a small iron rod. This chain is characterized by its tight connection between rings, forming a strong and elastic chain structure.
Overall, the Cuban chain is a very classic and popular jewelry chain, and its sturdyness, aesthetics, and adaptability make it the first choice in the minds of many.