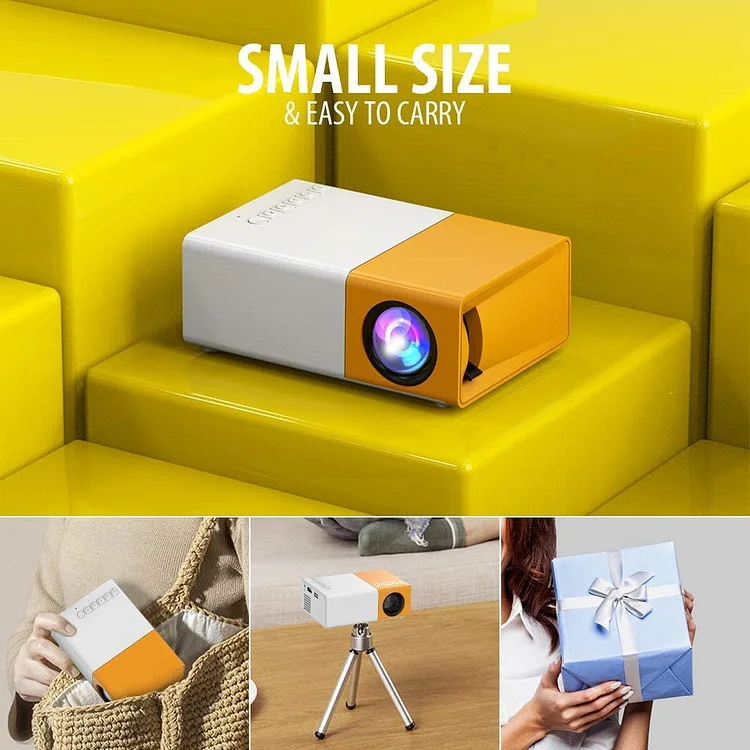 SMALL PROJECTOR FOR BIG THINGS!
Complete home entertainment system connects to all your devices such as phones and laptops yet compact enough to fit perfectly in your bag. It never was so easy and fun to watch your favorite films anytime, anywhere!
You can take it anywhere you go - cute design, super-sized, this item would be your best friend and «anti-bored-system» on every journey. You need to have it!
Finally, a tiny, portable projector that can turn your living room or any surface into a full-blown home theatre with an image up to 220 inches diagonally!
Immerse yourself in lifelike image sizes. Perfect for movies and even games!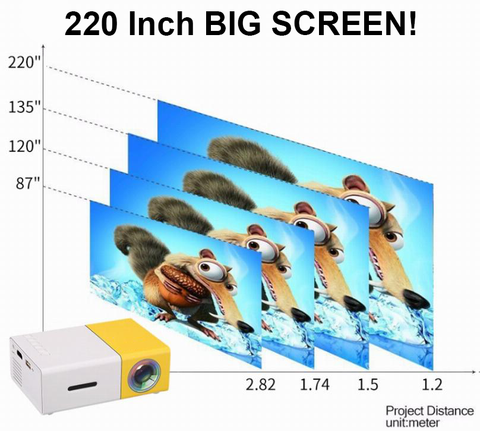 SCENIC WINDOW PROJECTOR!
Whether you want to experience the cherry blossom trees of Japan, or a rainy Amazonian Jungle - simply connect your smartphone to your Pocket Projector to transform your room into the scenic destination of your choice!
AMAZE YOUR FRIENDS, FAMILY, AND COLLEAGUES!
APPLICATIONS FOR JUST ABOUT ANYTHING
FINALLY... A PERSONAL MOVIE THEATRE EXPERIENCE - WITHOUT THE COSTS$$!
The Ultra-Portable Pocket Projector is a complete home entertainment system that connects to all your devices and is small enough to fit in your bag.
Forget crowding around your tiny laptop screen or TV!
SHARE MOVIES, VIDEOS, AND EVEN PRESENTATIONS ON THE GO!
Without the annoying problems like video jitters, color problems, or lamp replacements that older projectors had.
Ideal for home theatre, movies at home, or even on an outdoor camping trip! The portable projector can even be powered from just a power bank!
FEATURES
Bright & Vibrant - 600 lumens & 800:1 contrast that rival high-end LED TV

True Theater Experience (Screen Ratio 4:3)

Compact & Portable - 5 x 3.4 x 1.8 inches and weigh in at 6oz

Projects a native: 320x240 image

Support up to 16.7M Colors

Projection Distance: 0.8-2M(for best performance)

NeverDieLamp - 30,000 hours of lamp life

Built-In Speaker(You can also use your external speaker)

Works With Any Device - HDMI, USB, AV cord, 3.5mm jack, Micro SD, TF card connections

Can be powered from just a Powerbank! Perfect for camping!
WARM TIPS
- Lightning to HDMI adapter cable or an HDMI WiFi display adapter is needed if connecting to an iPhone or an iPad; an MHL cable is needed if you want to connect to your Android device. (Your device should support MHL function.)
- Recommended using only at night or in a dark environment.
- Change the screen resolution to 800*600 pixels when connecting to a laptop or a PC for best performance.
- Do note if the projector is not focused you might have to adjust the focus manually and this projector is not suitable for reading texts.
PACKAGE INCLUDES
1x Ultra Portable Pocket Projector

1x Power Adaptor

1x 3.5mm to RCA AV cable (HDMI cable not included)

1x Remote Control

1x User Manual
Note: Please choose the right plug for your region when ordering Ultra Portable Pocket Projector.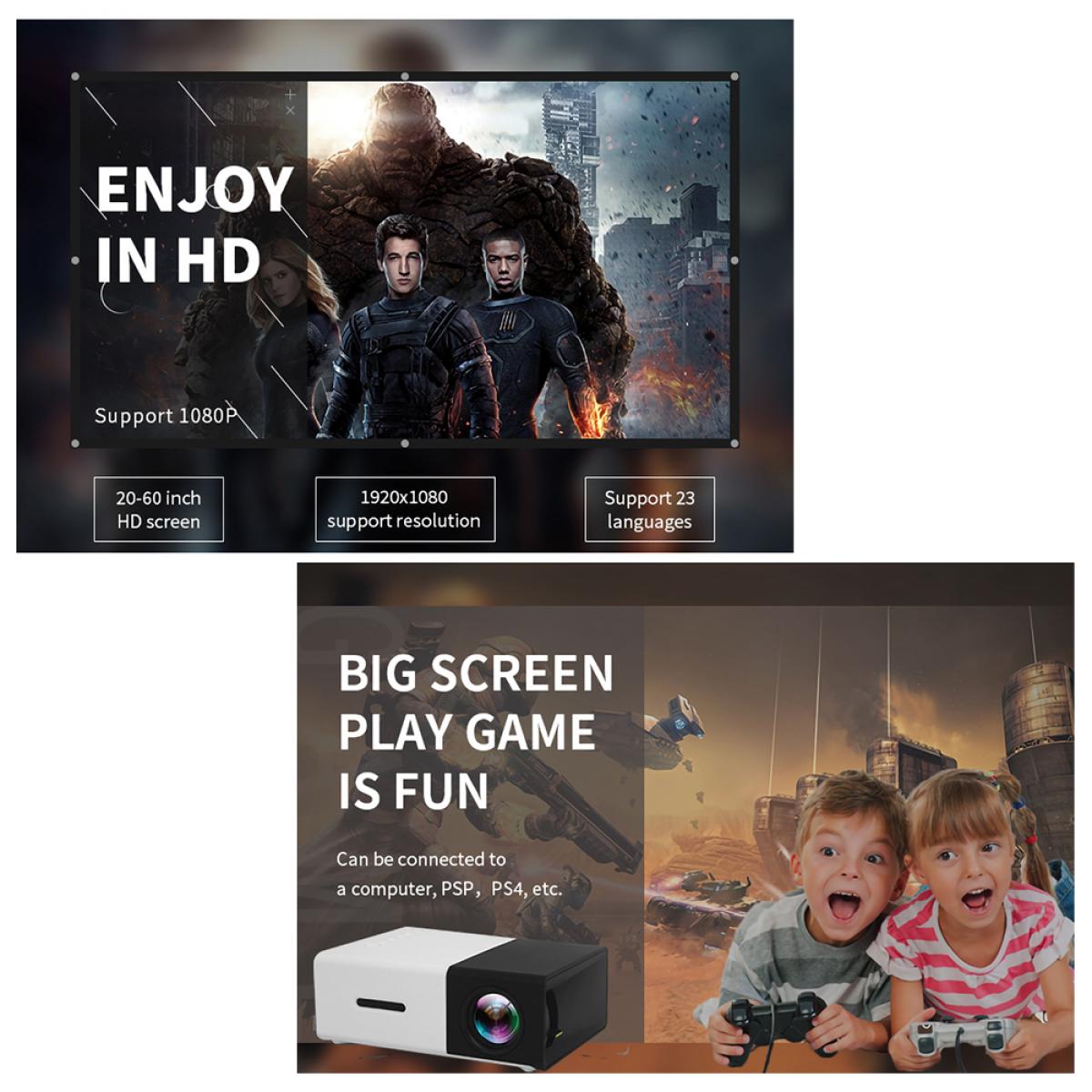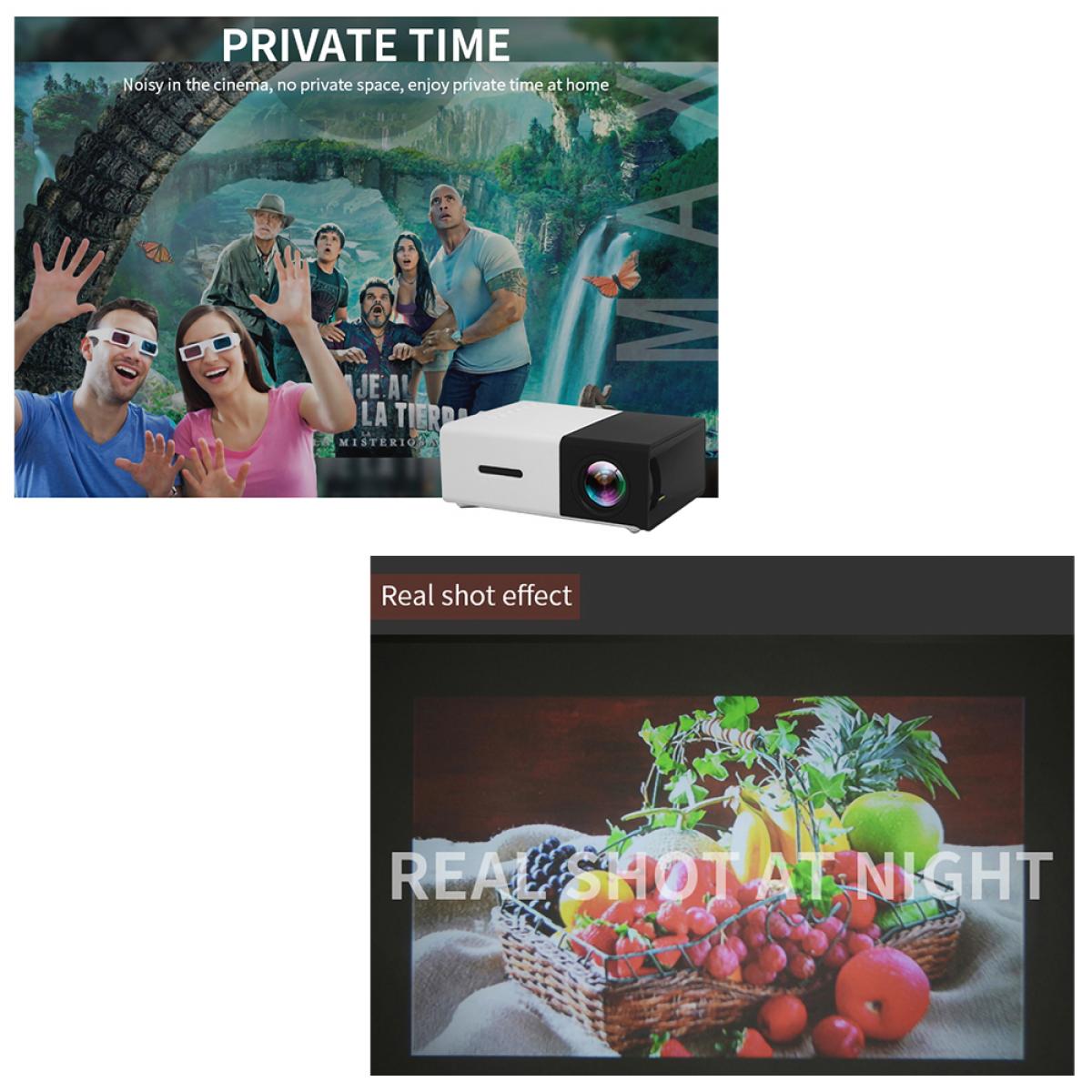 🌎 WORLDWIDE SHIPPING ✈

Orders usually ship within 1-4 business day. During sales and peak times there may be an extra 1-2 day delay.And We deliver your parcel within 7–15 working days.
As soon as your package has left our warehouse, you will receive a confirmation by email. This confirmation contains a tracking number that you can use to find out where your package is.