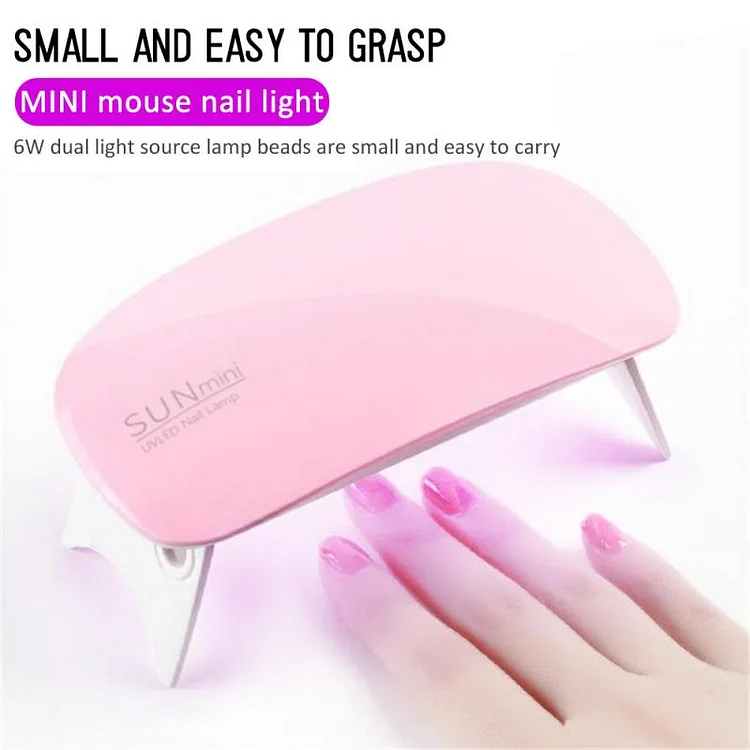 HOW TO USE OUR Kepma NAIL LAMP
1. Apply a thin layer of the Gel Polishes according to its usage instructions to the clean, dry nail without touching the cuticle or skin alongside the nails.
2. Use the appropriate timer(Press ON/OFF button once for curing 60 seconds, second press for 180 seconds.Press and Hold for 3-4 seconds, it stays on) as per your gel polish or resin's requirements.
What you will get:
UV Curing light X 1
USB cable X 1
Instruction X 1
All light beads adopt advanced technology-- dual optical wavelength (365nm+405nm), makes it works with all UV LED gel nail polish and uv resin,but not for regular nail polish. No brand requirements though. No need to worry about changing bulbs.
Pocket Size Makes It Easy to Carry.An usb cable is included in the product package, and the included USB cable can be used to connect to a power bank or usb charging interface for power supply.
It can not only cure gel nail polish, but also can be used in resin handcrafts to cure UV resin
🌎 WORLDWIDE SHIPPING ✈

Orders usually ship within 1-4 business day. During sales and peak times there may be an extra 1-2 day delay.And We deliver your parcel within 7–15 working days.
As soon as your package has left our warehouse, you will receive a confirmation by email. This confirmation contains a tracking number that you can use to find out where your package is.