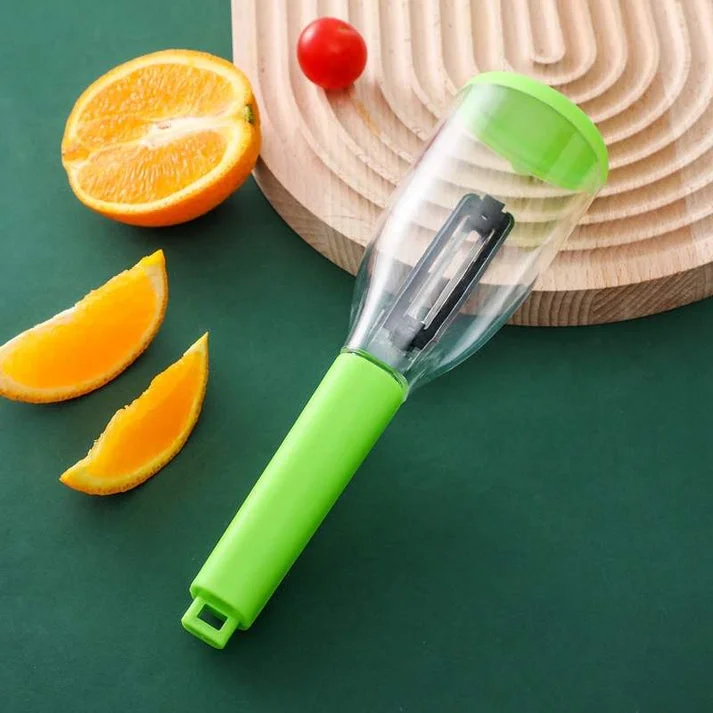 Product information:
Color classification: red green black
Size: 22*6cm
Material: PP+PS+Austenitic stainless steel

Packing list:
Peeler*1
Versatile design: This organizer can not only easily cut all kinds of fruits, but also can be used for various purposes such as chopping vegetables and peeling, making your kitchen more convenient.
Exquisite appearance: With a stylish exterior design, this fruit knife is not only a practical tool, but also a beautiful kitchen decoration to make your kitchen more stylish.
Unique storage design: This fruit knife has a built-in storage box, which can easily store the blades, which not only saves space, but also ensures the safety of the blades and makes your kitchen more tidy.
High-quality material: made of high-quality stainless steel, not easy to rust, strong durability, make your fruit knife more practical.
Easy to clean: This fruit knife blade can be easily removed for easy cleaning, making your kitchen more hygienic.
Affordable: Although this fruit knife has a variety of features and a unique storage design, it is affordable, allowing you to buy a high-quality fruit knife at a lower price.