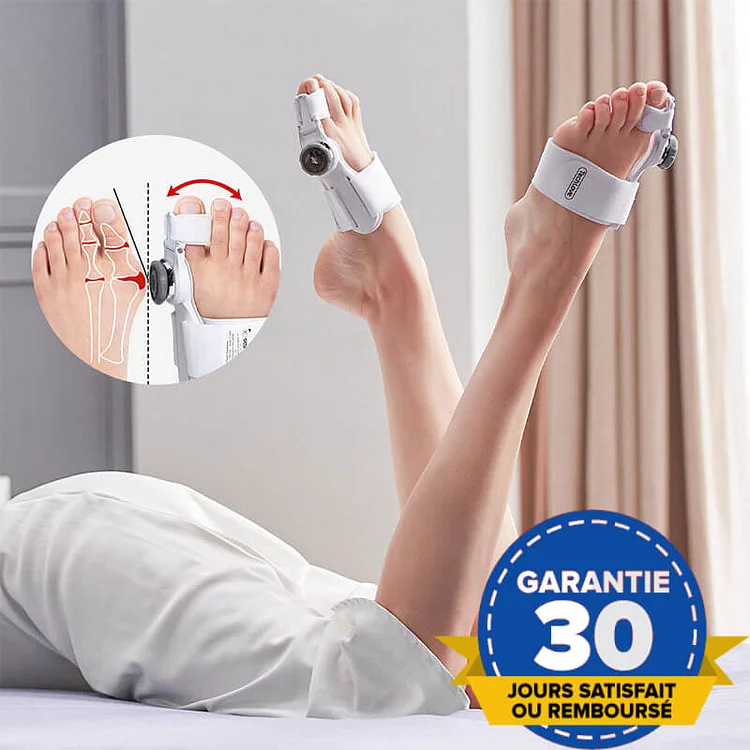 Dear Friend, before I introduce you to the natural and painless solution that will help you to fix;
overlapping toes,
hammer toes,
hallux valgus,
crooked toes,
and other foot problems.
I have to first tell you what is causing your foot, especially your big toe to be out of shape & disfigured causing you tremendous pain anytime you are walking or wearing shoes.
So what exactly is causing your big toe to be out of shape, disfigured & leave you in pain is called Bunion!
A bunion is a bony bump that forms on the joint at the base of your big toe. It occurs when some of the bones in the front part of your foot move out of place. This causes the tip of your big toe to get pulled toward the smaller toes and forces the joint at the base of your big toe to stick out.
You see experts have not been able to state the precise cause behind bunion formation, but they believe that certain foot types make a person more prone to developing bunions, and these foot types tend to run in families.
Also, wearing tight, narrow shoes might cause bunions or make them worse. Bunions can also develop as a result of the shape of your foot, a foot deformity, or a medical condition, such as arthritis.

Smaller bunions (bunionettes) can develop on the joint of your little toe.
"So what exactly causes Bunion?"
"So what exactly causes Bunion?"
Experts suspect that a combination of a certain foot type, along with years of abnormal pressure over the big toe joint (called the first metatarsophalangeal joint), is what commonly leads to bunion formation.
In particular, wearing shoes that crowd the toes together is a common culprit.
This is, in part, why women tend to develop bunions more than men; many women's shoes have narrow toe boxes. High heels can make matters worse by forcing the toes even deeper into the narrowed tip.
"How Does One Treat Bunions"
Bunion is a dangerous condition that if you don't treat it well, will cause you;
Soreness and/or a burning sensation on your toe and feet.
Redness, stiffness, and swelling around the big toe joint.
Hammertoes or calluses under the ball of the foot.
Corns or other skin irritations where the first and second toes overlap.
Ongoing pain or pain that comes and goes.
Limited movement of your big toe.
You will also find it difficult to find shoes that fit you properly because of the bunion.
Before now, there were several treatments recommended for Bunions BUT most don't cure it permanently except for surgeries that are risky and expensive.
But to ensure that the bunion corrector is the natural & painless solution that will save people suffering from bunions from using painkillers or undergoing expensive surgeries.
Our partners decided to hire experts called Podiatrist (Podiatrists are medical specialists who help with problems that affect your feet or lower legs.
They can treat injuries as well as complications from ongoing health issues like diabetes, arthritis, bunions etc.)
These experts spent 4 years doing research and testing until they finally designed the Bunion Corrector that uses traction therapy and has adjustable settings to suit your needs, with safety and comfort in mind.
While other bunion correctors in the past are painful and uncomfortable because they are not designed by health professionals and don't have personalized adjustment settings or padding.
So that instead of spending so much money on podiatry treatment or buying other correctors that don't work, you can get results that last a lifetime.
Introducing The Bunion Corrector Which Is Highly Effective & Professionally Designed To Restore Your Toe Back To Its Natural State And Make You Stand Tall With Confidence Wearing Any Shoe You Want!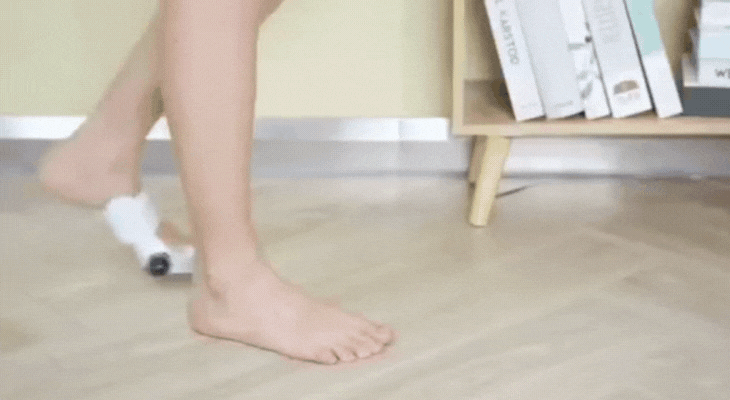 Bunion Corrector is the best solution for the deformity of your big toe.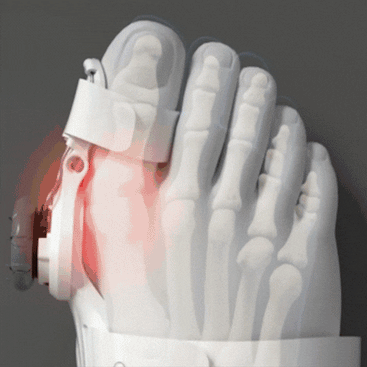 It has a flexible hinge which works best for mild to moderate Bunions.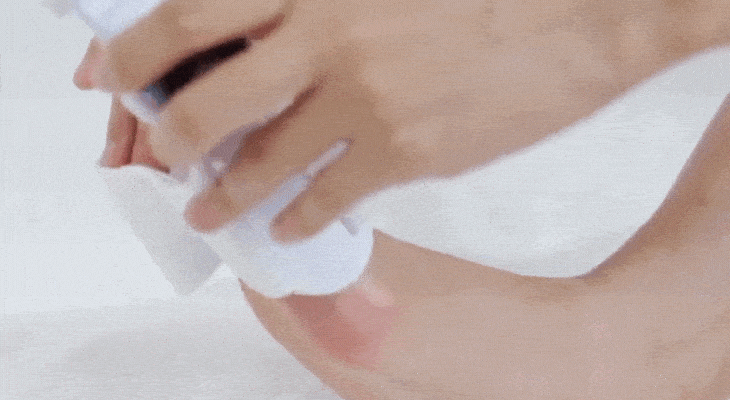 It reduces stress on the toe muscles to give comfort and support.
Holding your big toe in place pushes the toe into the proper position for correcting and aligning the deformity of the toe.
This way it restores your affected foot to its healthy shape and allows you to walk with ease.
So don't let your foot pain stop you from carrying out the daily activities that you love.
Order the bunion splint today and get relief from the bunion pain.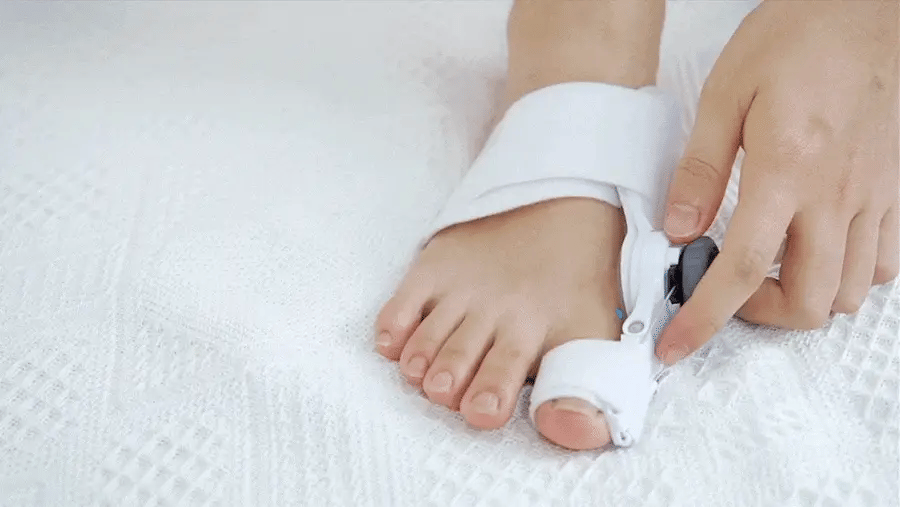 Depending on the severity of your foot condition, you can expect to see results within the first 30 days. 87% of our customers notice a significant improvement after 60 days!
Transformed Over 100,000 Users Globally.
The Bunion Corrector Has Helped To Correct The Foot Of Over 100,000 Users Globally In A Natural And Painless Way!