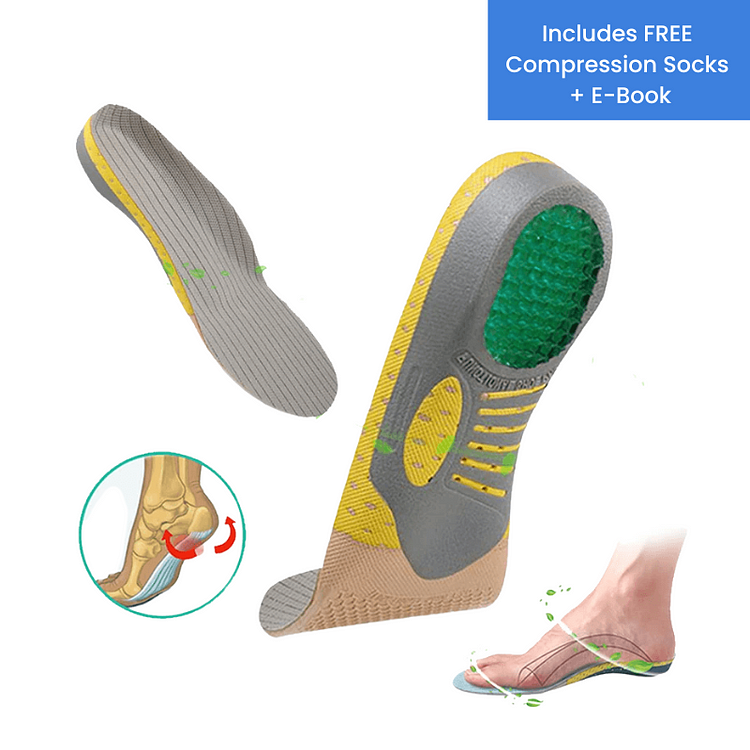 Are you tired of dealing with constant foot pain?
PLANTAR FASCIITIS
Arch supporting cushion reduces stress, strengthens and stretches foot muscles.
HEEL SPURS
Honeycomb Gel Technology with extra thick absorbing capability reduces pressure & pain on heel.
PRONATION
Aligns heel and knee to reduce pressure on both joints.
HONEYCOMB SILICON
OFFERS SUPERIOR HEEL SUPPORT
Absorbent and non-slip, these insoles bring a world of comfort to your daily activities including walking, jogging, hiking and going to work.
PROVIDES
RELIEF FROM SORE FEET
The solid geometric design of these gel inserts alleviates pain of various foot conditions including plantar fasciitis and is also very effecting for flat feet, heel pain, foot callus and heel spur symptoms.
WHAT OUR CUSTOMERS ARE SAYING.....