The pants for every figure

Hopefully, everything you buy is because you like it, not because it's cheap, just like getting married because of love, not making do
with someone who is available. It's important to invest in things and relationships that bring you joy and fulfillment, rather than settling for something that is less than ideal. Remember that quality often comes with a higher price tag, but it's worth it in the long run. Don't be afraid to splurge on things that truly make you happy, and don't settle for anything less than true love and compatibility in a relationship.


145-157cm choose short style
158-165 choose the regular model


166-180cm Choose a long model




As a woman, you want pants that perfectly fit your figure and are stylish and modern at the same time.
These pants are the most beautiful of the moment and give you a perfect figure.

The wide legs of these pants evoke a beautiful hourglass figure on you and the pants feel very comfortable on your legs.

The pants have an elastic band that ensures they sit well at the waist during the day. Choose one of the pretty colors and combine the pants with a pretty blouse or crop top and make your outfit perfect. The ultra-soft material of the pants does not irritate the skin and is perfect to wear both in summer and winter.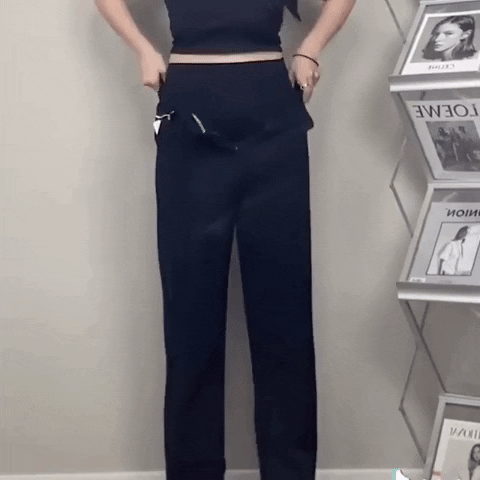 Why our customers LOVE this product:

✔ For any woman - skinny or full - these pants can be worn by any woman, regardless of her figure or skin tone.

✔ Perfect for any style - whether you prefer a classic or modern look, with these trousers you can create any style of dress by combining them with a beautiful top.

✔ Elastic Waist - The waist of these pants is equipped with an elastic material that makes them perfect even if you have eaten a lot or lost some weight.

Specifications
Material: Cotton
Fit: Loose fit
Size: S to 2XL