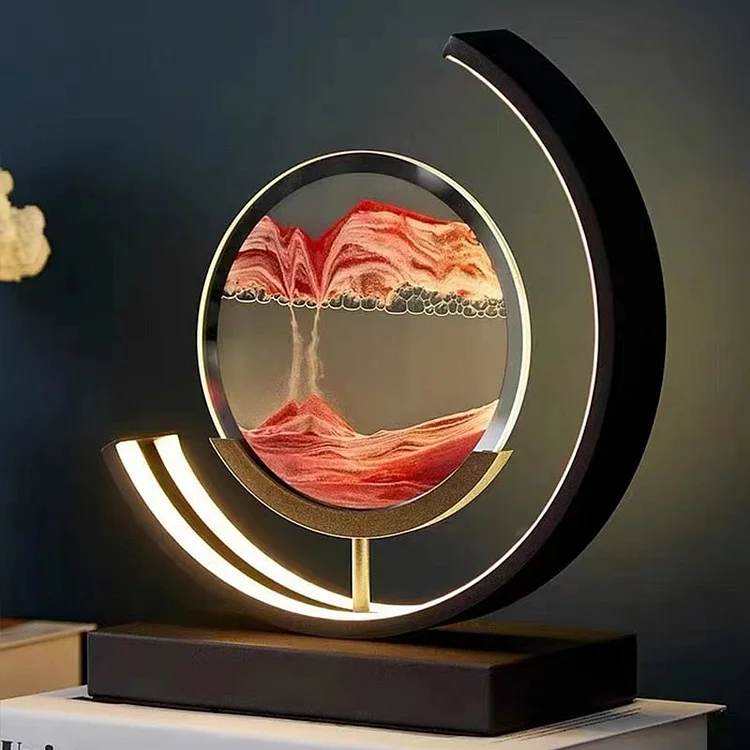 The quicksand lamp is a mysterious, romantic and artistic lamp with soft light and flowing sand inside, making people feel like they are in a dream world. Not only does it add a unique atmosphere to your home, but it also brings a sense of relaxation and comfort to make your life better. In addition, quicksand lamps are also a beautiful decoration that can add an artistic touch to your home and make your home more welcoming and comfortable. If you buy quicksand lamps, it will become the highlight of your home decoration and make your home more unique and refined.
  Create a warm atmosphere
Light up your space while also serving as a stylish and eye-catching decoration. Wireless battery operation makes it versatile and easy to use anywhere, while adjustable brightness and warm light tones create a cozy atmosphere.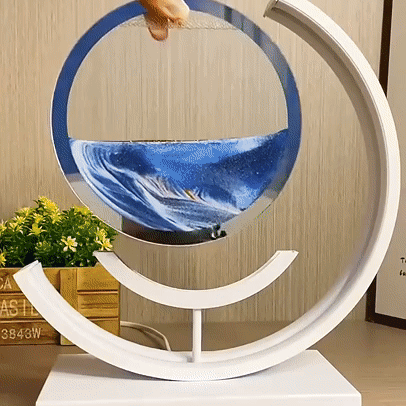 ✓ Unique Design - Quicksand table lamps with an attractive design are sure to add a touch of style to any room.
✓ Energy Efficient LED Lighting - Powered by energy-efficient LED bulbs, this lamp consumes less energy and lasts longer than traditional incandescent bulbs.
✓ Adjustable brightness - This fixture has multiple brightness settings so you can adjust the light as needed.
✓ Wireless and portable - The wireless design makes this lamp easy to move from room to room, making it ideal for use in a variety of environments.
✓ Long battery life - This lamp is powered by a rechargeable battery, ensuring long-lasting use without constant charging.
✓ Suitable for any environment -Quicksand table lamps are ideal for use in bedrooms, living rooms, offices or any other space that requires a stylish and practical lighting solution.
Click "Add to Cart" now and save 50% with our Distantlion™ quicksand table lamps!
Note! Offer valid for a limited time!
Our guarantee
100% Satisfaction Guarantee- Not satisfied with your purchase? Simply return within 30 days!
24/7 Customer Service- Our customer service is available every day to answer all your questions.
Free Shipping- We offer free shipping worldwide.