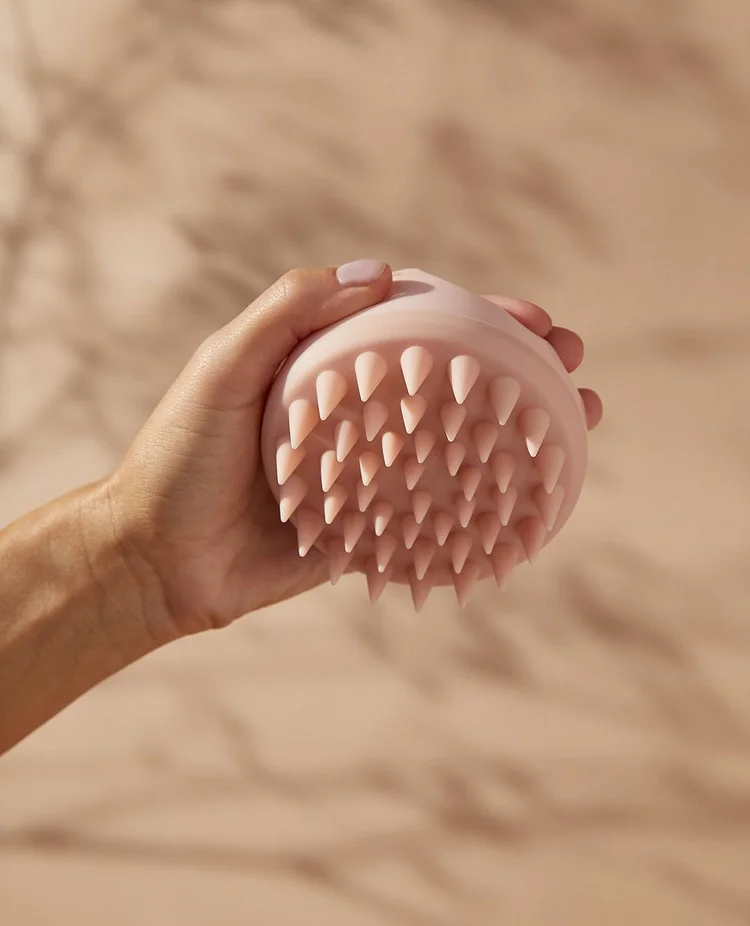 Give your scalp the love and care it deserves! The Scalp Revitalizing Massager features a series of bristles that stimulate the scalp and boost scalp health, providing both an exhilarating scalp massage and relaxing experience. Ideal for all hair types, this hand-held massager can be used on a dry scalp, or to work in your hair growth serums, foams, or shampoos.
Safe for color-treated, bleached or chemically treated hair

Suitable for all hair types

Can be used on both wet or dry hair

Perfect for pairing with hair serums, foams, or shampoo
Shipping:
We deliver your parcel within 7–15 working days. As soon as your package has left our warehouse, you will receive a confirmation by email. This confirmation contains a tracking number that you can use to find out where your package is.