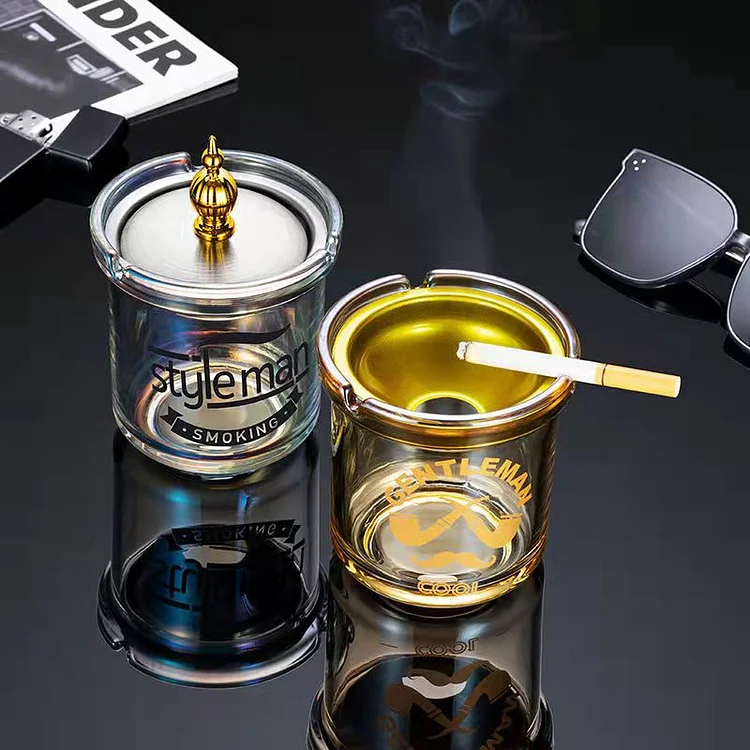 Creative patterns, eclectic


With it, soot is not flying


Glass funnel ashtray is a powerful ashtray, it adopts a unique funnel design, which can effectively prevent soot from flying, making your living room more tidy and hygienic. Its exquisite exterior design and premium choice of materials make it a home décor that is not only practical but also beautiful. At the same time, its easy cleaning and durability also make your use more convenient and long-lasting.





Glass funnel ashtray is a high-grade, exquisite ashtray, its characteristics and advantages are as follows:
Beautiful and generous: The glass funnel ashtray is made of transparent glass, with a simple and elegant appearance and exquisite design, which can decorate the home environment well.
Easy to clean: The glass funnel ashtray has a smooth surface and is not easy to adhere to soot, which is very convenient to clean.
Strong durability: The glass funnel ashtray is made of high-quality glass material, which is wear-resistant, durable and has a long service life.
High safety: The glass funnel ashtray has good stability, is not easy to tip over, and is very safe to use.
Environmental protection and health: The glass funnel ashtray material is environmentally friendly, will not produce harmful substances, and is healthy and safe to use.
In short, glass funnel ashtray is a cost-effective, beautiful, easy to clean, durable, safe, environmentally friendly and healthy high-grade ashtray, which is an ideal choice for home environment decoration and daily life use.