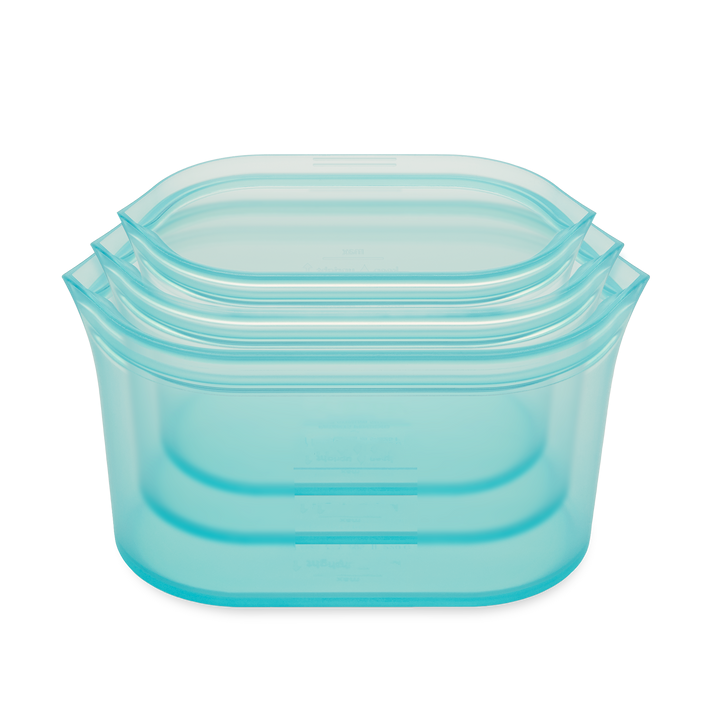 ❤

Better for You

Made with 100% platinum silicone, they won't leach harmful chemicals like plastics can. The containers are completely free of BPA, lead, PVC, and phthalates.

If you like leached chemicals in your food, this product is not for you.


🐟

Better for the Planet

It was designed with the environment in mind. One container can replace 5000+ disposable bags. The average family can use up to 2000 plastic bags a year. That's a lot of trash!

Save yourself and save the planet. The fish will thank you for it.
♻️

So Versatile

Use The containers for food prep, cooking, lunches, left overs, snacks on the go, travel, food storage, crafting and just about anything you can imagine.

Get weird with it. We won't judge!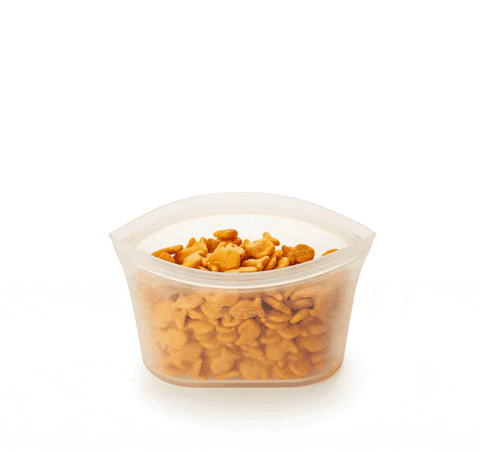 Leakproof containers don't require lids! So save your money and save the planet.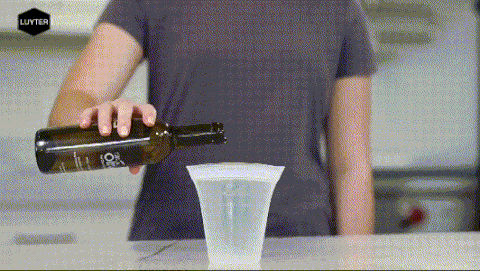 Made with 100% platinum silicone:
Traditional plastic containers are petroleum-based and can contain harmful chemicals. These toxins can leach into your food especially when heating or microwaving. That's why our pure silicone Containers are the best choice for your health.
STORAGE
A shape for every use -- even the weird stuff.
Whether in the kitchen, bathroom, or office, Leakproof containers make everything easy to see and access.
Get Organized!
SO CONVENIENT
These babies can take the heat!
Leakproof containers are safe to use on the top or bottom racks of your dishwasher. They are food safe and can be microwaved and heated up to 425°F (220°C).
They're also flexible and expandable so you can use them in the freezer. Squeeze out air then zip. Buh-bye freezer burn.
ON THE GO
They're great for packing and travel. Leakproof container cups even fit in your car cup holder!
DETAILS
BAG: The Zip bag is offered in 2 sizes and is the first bag to stand tall and stay open for you. Perfect for lunches at work, school, or wherever, the bag actually gets clean in the dishwasher with its open rounded interior. Goodbye floppy bags. This is the best reusable solution to plastic bags ever!
CUP: The Zip Cup is available in 3 sizes and is designed for versatility. Soups, chilis, and sauces can all go from freezer to microwave to table. Kid's snacks, candy, nuts, and almost anything can go in the cup. But don't stop there, use it for travel, on the go, or get creative!
DISH: The Zip dish is available in 3 sizes and is ideal for meals on the go. Simply pull the zipper apart and you have an open dish. No lids to store, find, or clean! Hold your favorite salad, morning oatmeal, pasta, fruit, or anything you would use a container for. Perfect for storing leftovers or taking pre-made meals to go. The wide-open top offers a great storage solution for craft supplies, like crayons. Ideal for travel, use the dish for toiletries, cords, cosmetics, or snacks.
Package Includes:
BAGS (SET (SNACK/SANDWICH): 1*Snack Bag + 1*Sandwich Bag
CUPS (SET (S/M/L): 1*Small + 1*Medium + 1*Large
DISHES (SET (S/M/L): 1*Small + 1*Medium + 1*Large
COMPLETE SET: BAGS + CUPS + DISHES
Shipping
We deliver your parcel within 7–15 working days. As soon as your package has left our warehouse, you will receive a confirmation by email. This confirmation contains a tracking number that you can use to find out where your package is.