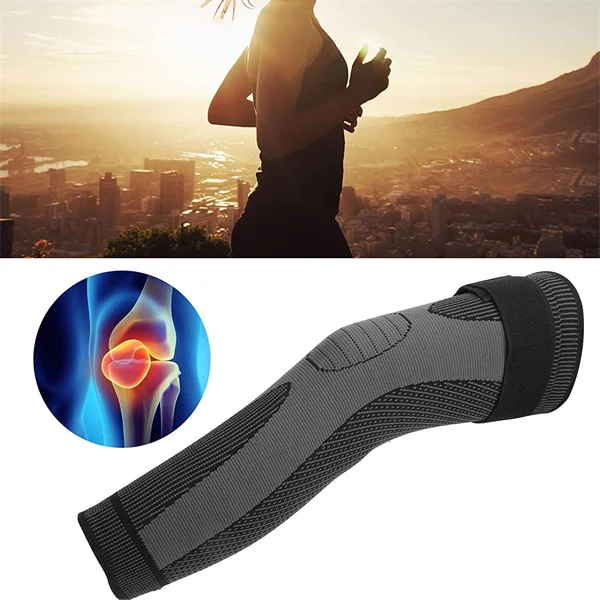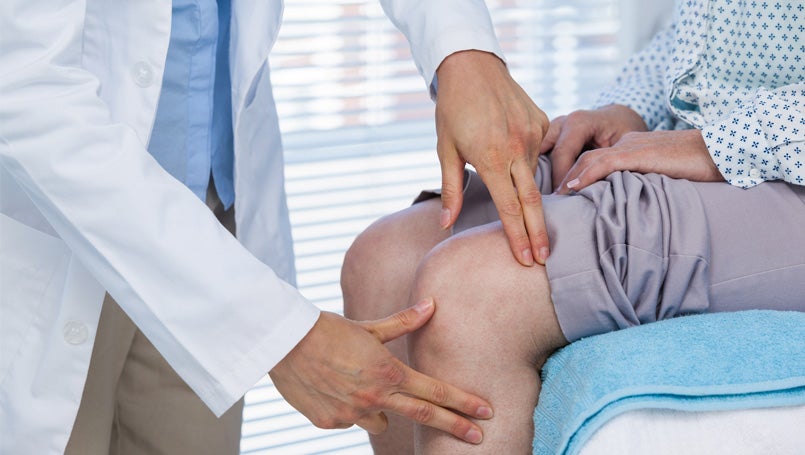 Recent studies show that over 100 million people suffer from chronic knee pain each year. With costs for treatments constantly rising, these groundbreaking compression knee sleeves couldn't come at a better time.
We all know how frustrating the common treatments can be.
Surgeries, pain pills and cortisone injections… it adds up.
More and more money gets spent at every turn. Almost leaving you broke. But where is the relief?
It doesn't come as a surprise that increasing numbers of people are searching for simple, affordable and effective ways to relieve their pain - without breaking the bank.
Thankfully, there is a solution to relieve stubborn knee pain once and for all. And it's simple!
A US-based startup company has come up with a new, innovative and inexpensive compression knee sleeve technology called Circa Knee™. It has been changing the way knee pain sufferers treat their osteoarthritis, rheumatoid arthritis, tendonitis, bursitis and other knee ailments. Already thousands around the world are using it daily.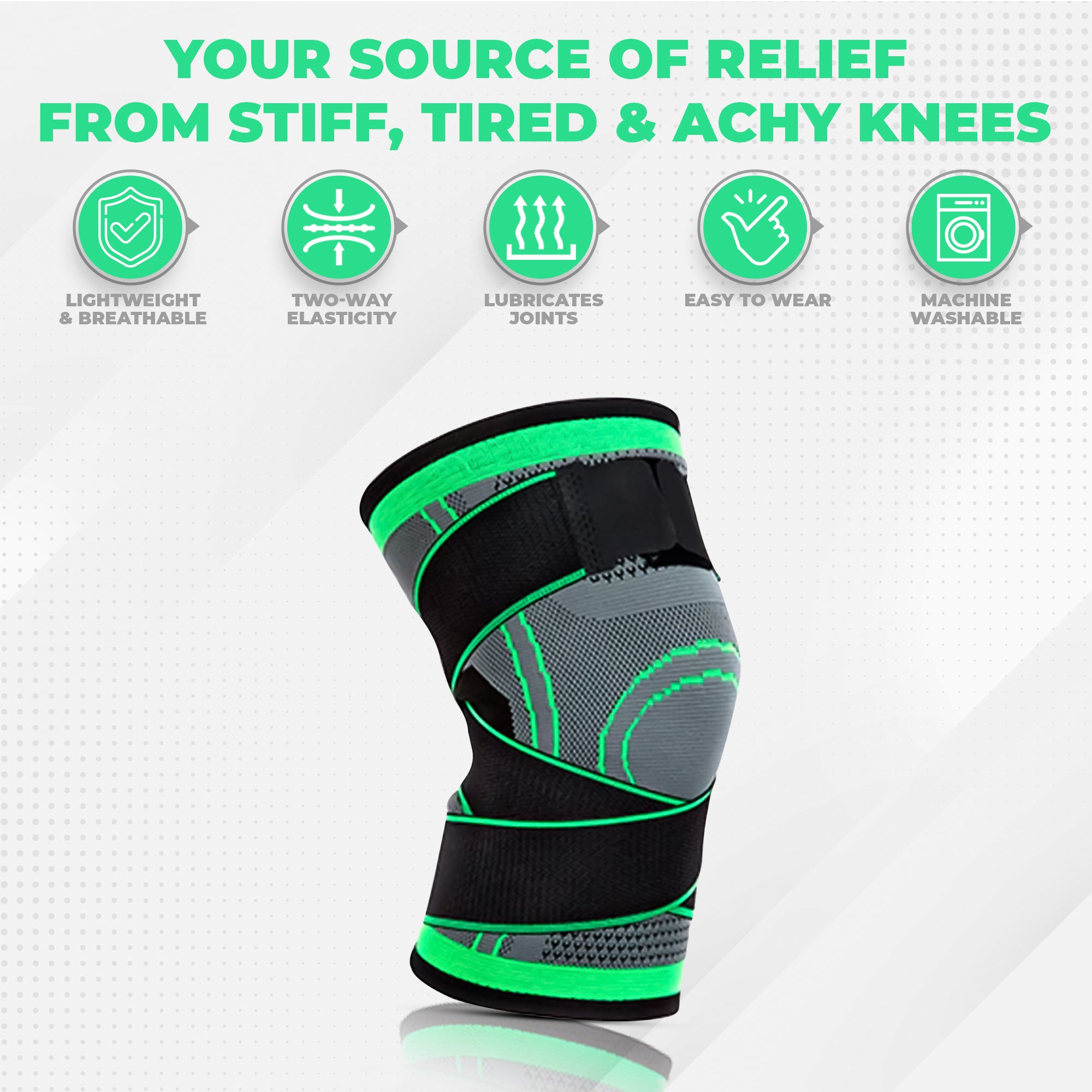 A Better Approach To Stubborn Knee Pain
The product's founder, Tom Blumel, is a retired engineer. He originally created the sleeve to resolve his own knee problems. "After years of research and help from numerous orthopedic experts, I feel that I have come a long way in developing this knee sleeve…It's my life's work. Made to help me stay on my feet without pain or discomfort. Now it's time to help others and pay it forward" says the founder.
If you experience osteoarthritis, rheumatoid arthritis, tendonitis, bursitis or any other joint aches that leave your knees feeling stiff, achy and unstable – this can be classified as chronic knee pain.
Nearly 1 in 6 adults currently experience some form of knee pain, according to the Institute Of Medicine (IOM). "This is a wide-spread problem that I want to fix. Living with constant knee pain makes you feel as if life is in slow motion. I want people to take their lives back into their control" says Blumel. "I also want to clear up some confusion around the top of knee pain." The New York Times recently reported that:
"One of the biggest mistakes people make with [knee pain] is to limit movement of the affected joint, which leads to stiffness and weakness that only makes matters worse."
What does this mean for you? If you want to wipe out your knee pain, you NEED to keep moving. And moving in a way that doesn't cause further injury. But when you're suffering from aches, pain or stiffness - movement is the last thing on your mind. So, what's the solution?
"It's a must that you keep moving and stay active. Lack of standing or walking only weakens the knee more. Forget painkillers and surgeries. I made this compression sleeve to provide an all-natural and affordable solution that stops the deterioration of cartilage in the knees. We can help stop the progression of many knee issues, even reverse them." says Blumel. "For this reason, I have made available to the public at a 40% discount, for a limited time only."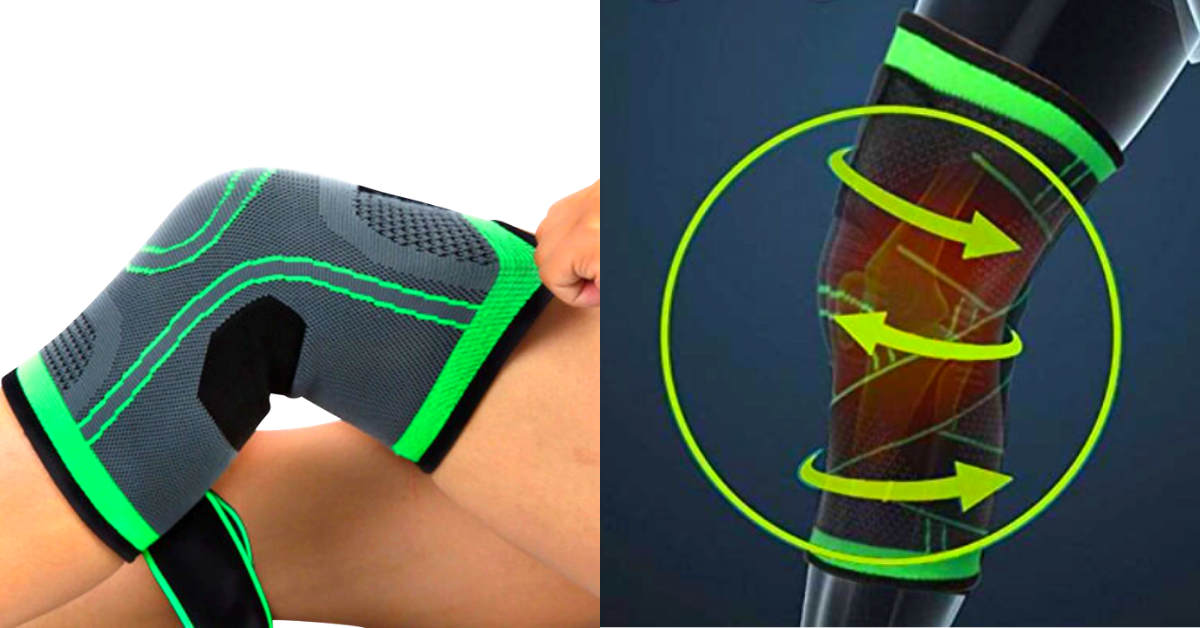 Perfect for all day relief, available in both mens and womens sizes.
Say Goodbye To Costly & Ineffective Treatments!
Gone are the days that knee replacements, physical therapy and cortisone shots are the only options.Distantlion™ has now found its place in the heart of knee pain sufferers everywhere... and for good reason!
Distantlion™ offers relief were it matters. Through gentle compression it easily keeps all the parts in your knee together, taking pressure away from the inside of the knees. Increasing stability, mobility and pain relief. In turn, cartilage stops deteriorating and can actual heal. Its patented compression straps allow you to get a custom fit, regardless of your body type. Making sure that the sleeve stays securely in place at all times. It won't bunch up or slip around, allowing you to move in confidence!
Thanks to its lightweight and sleek design, you can wear it under any pants without anyone knowing you have it on. Wear it to work, around the house, during exercise or even while sleeping. Wake up refreshed and pain-free in the morning, without stiffness, aches or swelling.
And here's the best part. Circa Knee is all-natural. No need for pills, shots or surgeries. It's completely safe for anyone to use. That's right. No worrying about nasty side effects and complications (like dizziness, headache, nausea and liver damage) that come from long-term drug use. Or the months of rehabbing and physical therapy that come with invasive procedures.
For a limited time only, Distantlion™ is available for 40% Off!
You can get your own, while supplies last, by visiting their website here.