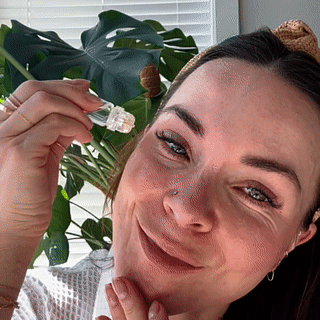 Looking Younger is Now
Easier than Ever
Finally look proudly in the mirror because a way to enjoy a glowing shining skin and feel refreshed is now available, without paying thousands to clinics!
Glamory is perfect for:
Get ready for compliments galore, the micro-infusion solution you've been waiting for!
Unleash your skin's radiance with our revolutionary derma-infusion system a game-changer missing from your skincare routine that saves you a fortune.
In the past, derma-infusion was exclusively offered by costly cosmetic dermatologists in luxurious clinics.
Now, the convenience of experiencing it at home awaits you, with each session taking less than 5 minutes, and savings of up to 10 times the fees charged at typical clinics.
Say goodbye to in-clinic hassle and save money and time
Pre-event instant glow for a stunning look
Maximize results with serum absorption boosted by 300%
All-in-one solution to smooth, plump, and youthful skin
The ultimate anti-aging weapon
Experience the dual power of collagen stimulation and immediate visible results as active ingredients are infused directly into your skin.
Enjoy hassle-free skincare with no downtime, minimal discomfort, and safe at-home treatments.
Quickly revamp your skin's look and embrace confidence regardless of your age, while enjoying substantial savings compared to clinic rates.
The Science Behind The Magic
How it Works?
Glamory's Micro-Infusion System is uniquely effective, combining stimulation and
infusion to transform your skin.
Begin with the gentle touch of 24K gold 0.5mm needles that softly "stamp" your skin, triggering collagen production to improve elasticity and smoothen fine lines and wrinkles. These ultra-thin needles provide a virtually painless sensation.
Moving forward, invisible micro-channels take charge as they seamlessly "infuse" specially formulated serums of your choice into the top layer of your skin.
This infusion process significantly boosts absorption by up to 300%, resulting in quick, visible improvements that enhance your skin's overall appearance.
97% Saw smoother, clearer skin
Stimulates natural collagen production for firmer, plumpler skin & softer fine lines
Smooths bumpy skin texture & evens out skin tone.
Stimulates blood flow and facial muscles
91% Reported brighter, glowing skin
Brightens the skin for a healthier,more radiant complexion
Helps to fade dark spot for more even toned skin
Increases hydration and plumps skin for a dewy appearance
91% Saw a noticeable difference
Skin appears brighter, smoother, and more youthful
Enhanced skincare results with up to 300% better absorption
Promotes cell renewal and minimizes appearance of pores and wrinkles