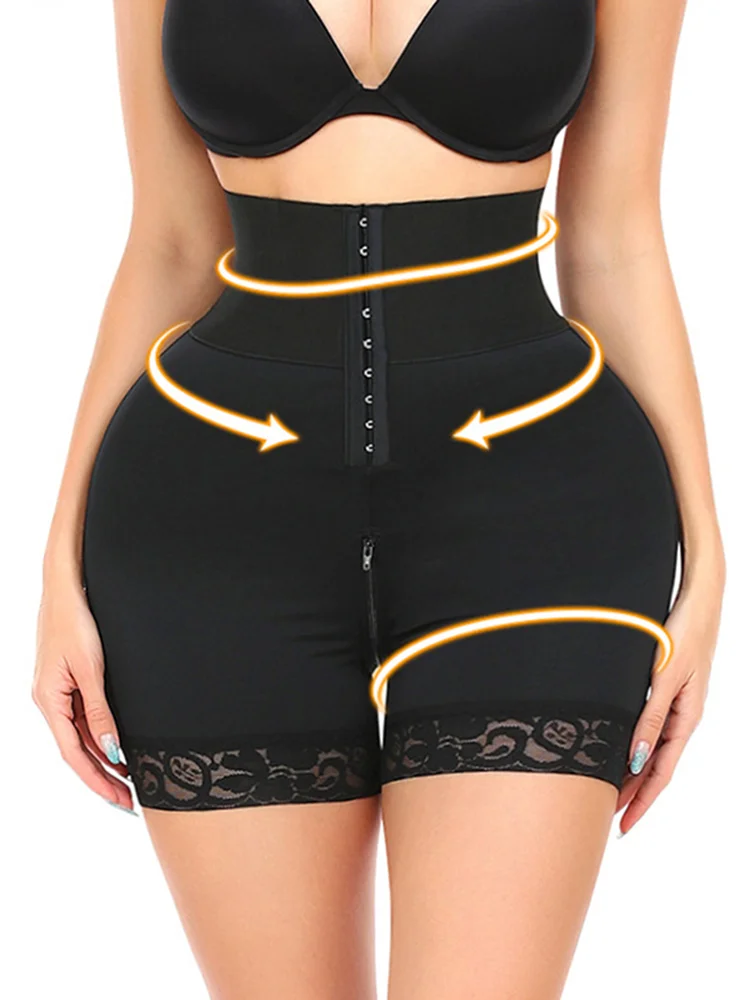 OUR MOST FREQUENTLY ASKED QUESTIONS:

Q. Why should I buy this figure shaper from you?

A: Distantlion™ Colombian Bodysuit helps you feel comfortable, confident, and stylish in your clothes no matter what your size. We take pride in our products, our customer service, and making your experience shopping with us the best it can be.
Q. Can I wear this postpartum or post-surgical?
A: Absolutely, initially these are designed for these occasions. Speed up recovery and help shaping after liquid reduction.

Q. Does it roll up or down when walking or doing chores?

A: Not at all! This bodysuit hugs your figure for a perfect fit that does not roll up, and the shoulder straps make sure it never slides down, even when you are dancing or working out!

Q: Can I wear this to bed?

A: Yes, the stretch fabric is chafe-free and comfortable enough for all-night wear!

Q: Can I go to the bathroom wearing this shapewear?

A: Of course! When you wear other bodysuits, you going to the bathroom is a hassle unless you take that off completely. But not in ours! We designed Distantlion so you can go to the bathroom whenever you want!

Q: When is the best time to wear Distantlion?

A: This bodysuit lets you look and feel your best every day, whether you have an important job interview, are attending a wedding, or out on the town with friends
Specifications:
Material: 70% Nylon, 30% Spandex
Important note: This is not a weight-loss product. A healthy diet or exercise is necessary if your goal is weight loss or gain. This product ONLY helps shape your figure.


Shipping Time
🔥Our current turnaround time is running 3-5 business days. Although some of the items are made ahead, due to the high volume of orders, shipping times are longer than usual. If I have the item ordered in stock I will mail it out as soon as possible!
🚀Standard shipping is $5.99 and takes about 5-10 business days after shipment. There are expedited shipping options.
😉Thank you for your patience. Please let us know if you have any questions.